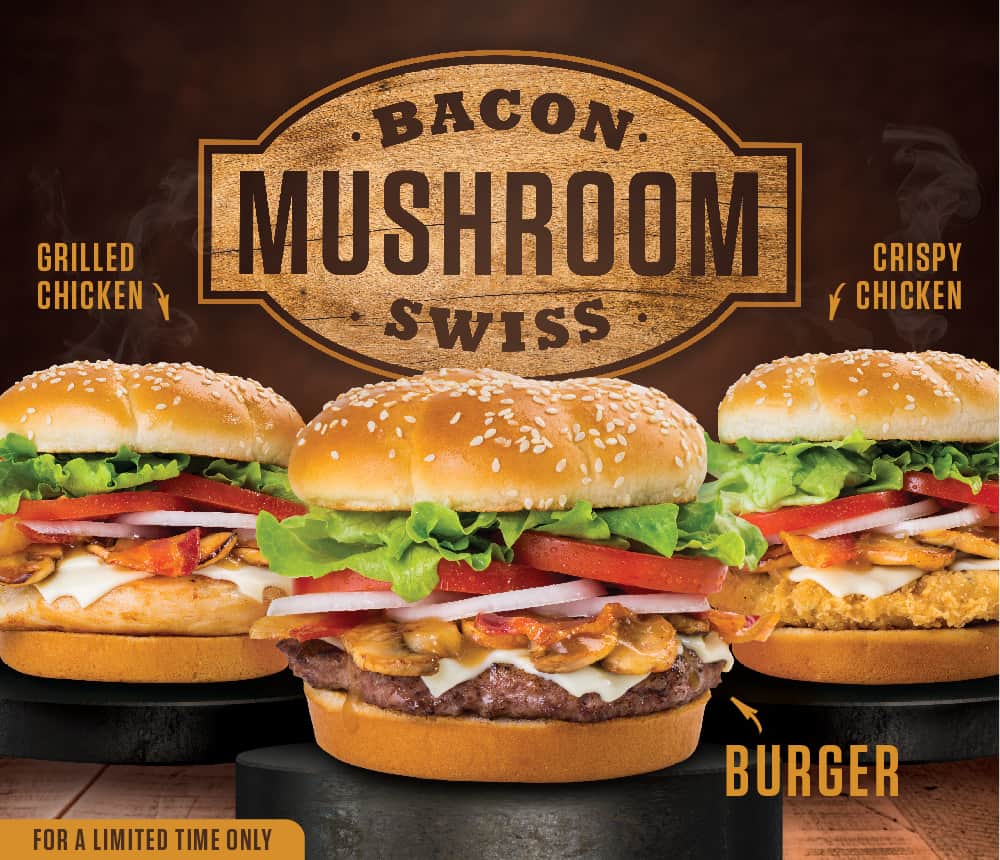 Braum's Bacon Mushroom Swiss Burger and chicken sandwiches are making a comeback!
These three sandwiches are loaded with unmatched flavor and savory goodness. Mushrooms seasoned and marinated to perfection, crisp strips of bacon and real swiss cheese all come together in perfect unity. It's a burger that stands out against the crowd.
Plus, you can get it as a Grilled or Crispy Chicken Sandwich if that's more your style.
These mouthwatering creations are here for a  limited time.
Get to your neighborhhod Braum's for a Bacon Mushroom Swiss Burger or chicken sandwich today.