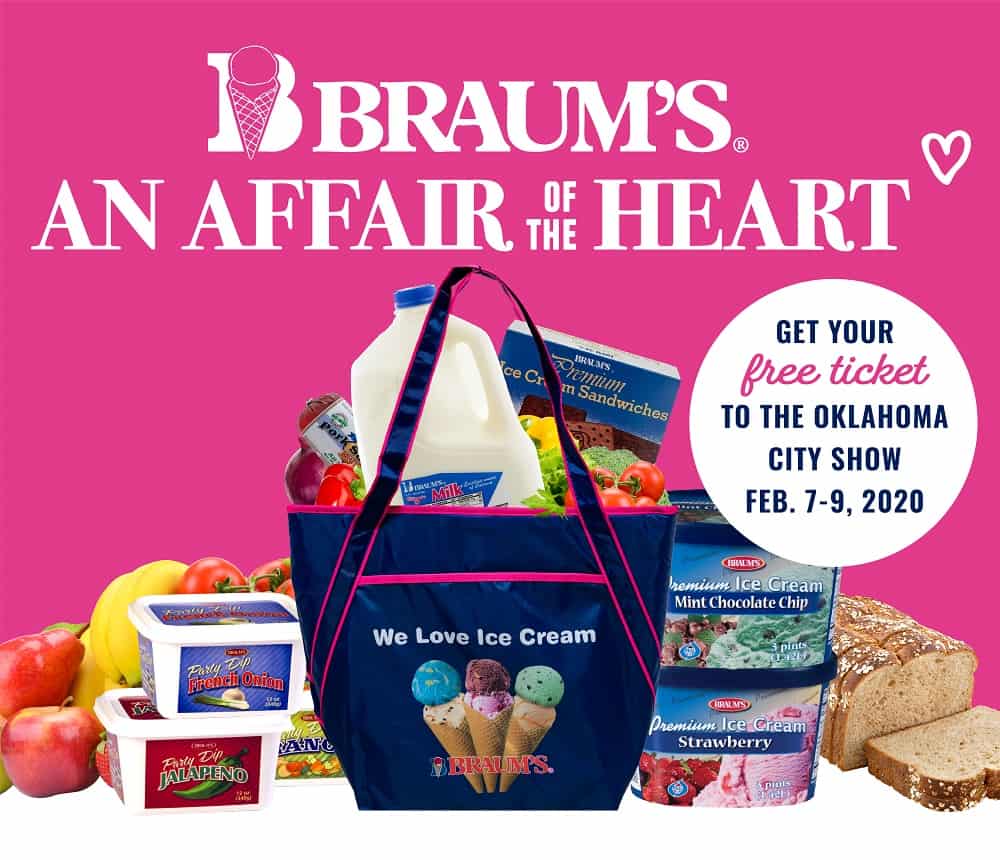 We are excited to announce that Braum's has partnered with An Affair of the Heart 2019! We will be a part of all six shows scheduled this year across Oklahoma City, Tulsa and Springfield, MO.
Braum's customers can save Braum's Fresh Market receipts from any Braum's location in Oklahoma, Texas, Kansas, Missouri and northwest Arkansas. Receipts totaling $25 or more can be turned in for one free ticket to An Affair of the Heart.
To learn more click here.