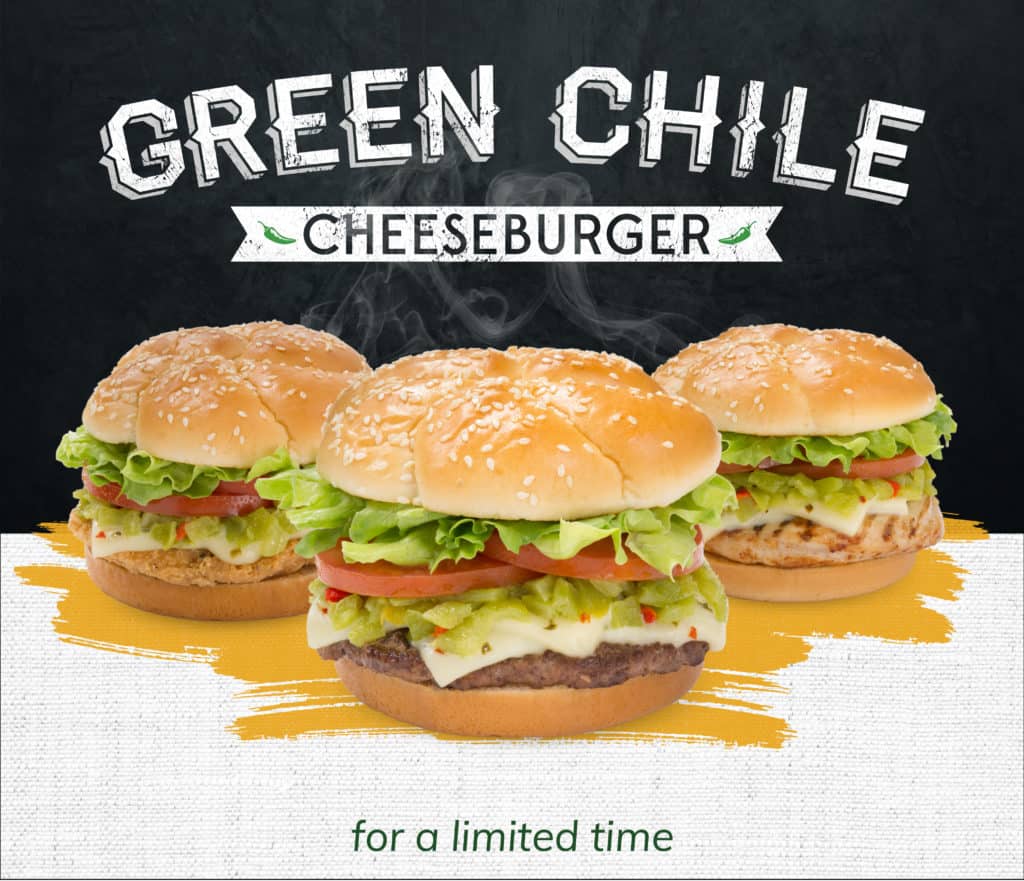 Green Chile, A Taste of the Southwest:
Braum's is excited to now offer a Green Chile Cheeseburger, Chicken Sandwich and Breakfast Burrito.
The Green Chile Cheeseburger is loaded with flavor. It has a 100% third pound beef patty, two slices of Pepper Jack Cheese, rich green chile peppers, lettuce and tomato all on top of
a sesame seed bun baked fresh in our bakery.
The Green Chile Chicken is topped with the same ingredients, the only difference is that it comes with a grilled or crispy chicken breast.
Then there is the Green Chile Breakfast Burrito. It contains scrambled eggs, sausage, Pepper Jack Cheese, hash browns, tomatoes and green chile peppers.