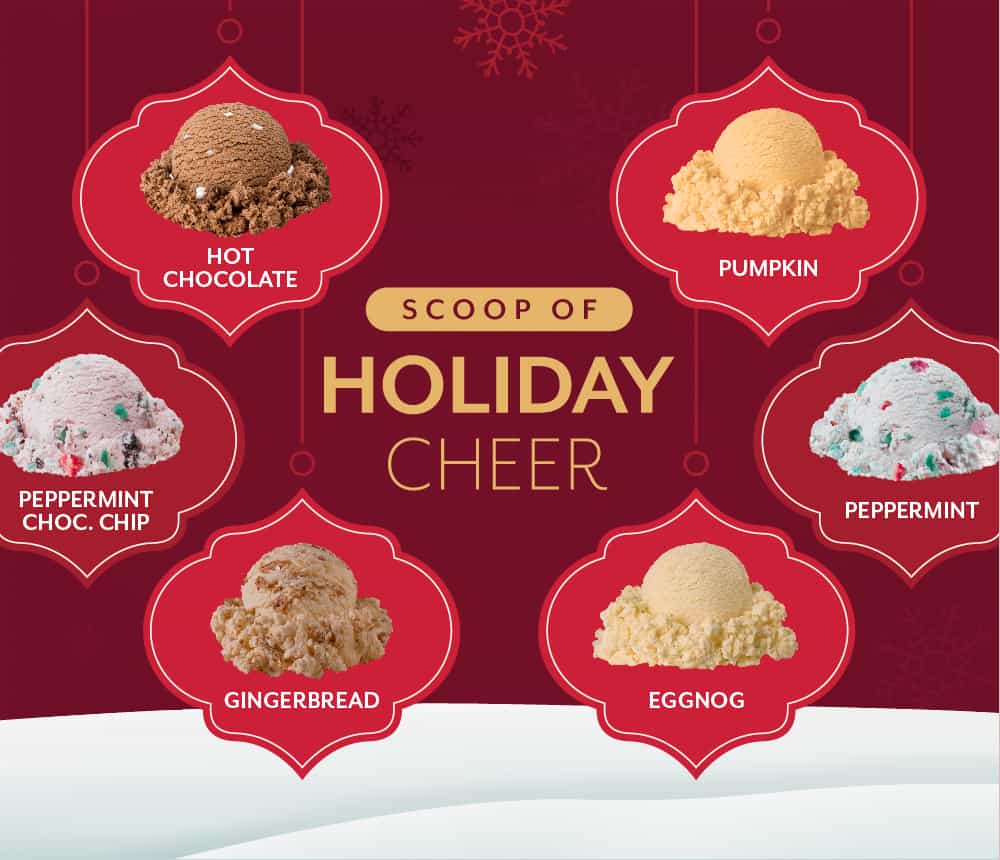 Braum's Holiday Ice Cream Flavors are now available at your neighborhood store. But don't wait! We only make these for the holiday season! Braum's uses our own fresh milk, cream and a special blend of spices to make these traditional holiday ice creams, and even our seasonal Egg Nog. Enjoy them all by the dip, as a shake or malt, in a sundae, or a 3-pint carton. Look for it at your neighborhood Braum's!
Plus, let Braum's do all your holiday baking so you can spend more time enjoying the season! At the Braum's bakery, we're busy making holiday cakes, breads, cookies and more! What we bake today typically arrives at your neighborhood Braum's store tomorrow. Seasonal favorites include Cinnamon Crumb Cake, Cranberry Bread, Banana Nut Bread, Pumpkin Bread and Sugar Cookies. Other favorites include Apple Cranberry Pie, Pumpkin Pie, Pecan Pie, and let's not forget Ice Cream Pies! Let us do the baking for you this holiday season.
**Peppermint Chocolate Chip is only available in the 3 pints from the Fresh Market, so it is not available as a shake or malt.